Care Manager - Care Manager Department
Job Ref:
17064
Category:
Nurse Case Manager
Location:
Emerson Hospital, 133 Old Road to Nine Acre Corner, Concord, MA
Department:
Care Management
Workshift:
Day shift
Job Type:
Per Diem
Hours:
7:30a-4p
Job Summary
As a member of the healthcare team, the RN care manager:
• Ensures that care provided by the healthcare team is given in an efficient and cost-effective manner while promoting optimal patient
outcomes.
• Assists the physician and healthcare team in promoting cost-effective utilization of healthcare resources.
• Ensures that the patient is admitted to the appropriate level of care and that care is provided in a timely manner utilizing standardized
criteria and ensuring that federal and state regulations are followed.
• Collaborates with the patient, caregiver and healthcare team to assess the discharge needs of the patient and formulates/facilitates a safe
and appropriate discharge plan.
Minimum Qualifications
Education
Graduate of professional accredited nursing school required.
BSN preferred
Experience
3-5 years acute care or community nursing experience required.
Licensure and/or Certification
Current license as a registered nurse in Massachusetts required.
CCM preferred
Skills
Communication skills
Assessment skills
Critical thinking skill
Organizational skills
Excellent customer service skills
Work Independently
Computer skills required
Ability to prioritize
Ability to maintain confidential information
Must be able to read, write, and communicate in English
Establish effective relationships with wide variety of health care providers
Previous Applicants
If you've previously applied online for an opportunity, please
log in
.
People You May Know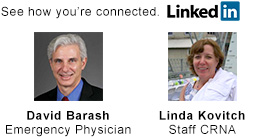 Twitter
Facebook