Application Analyst - EHR
Job Ref:
16984
Category:
Information Technology
Location:
Emerson Hospital, 133 Old Road to Nine Acre Corner, Concord, MA
Department:
PHO EHR
Workshift:
Day shift
Job Type:
Full Time
Hours:
8:00am-4:30pm
Job Summary:
Reporting to the EMR Manager, the Applications Analyst provides first level support to Physicians and their office staff who are members of the Emerson Physician-Hospital Organization (PHO). The Analyst will be responsible for troubleshooting issues from the help desk, monitoring interfaces to ensure data integrity, providing training to physician offices for software upgrades and regulatory compliance.
Minimum Qualifications:
Education: A bachelors degree in Information Systems, Health Policy, Nursing, Health Economics or a related field and/or commensurate experience with helpdesk applications support or Electronic Medical Records.
Experience: IT service support, experience with Office, SAP, EMR software preferred.
Licensure and/or Certification: None
Skills:
An interest in Health Information Systems, data analysis or Health Policy.
Ability to learn new Software packages quickly and thoroughly
Proficiency with Microsoft Office
Excellent customer service skills.
Must be able to read, write, and communicate in English.
Ability to maintain confidential information.
Previous Applicants
If you've previously applied online for an opportunity, please
log in
.
People You May Know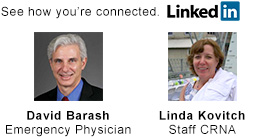 Twitter
Facebook