Coding and Clinical Documentation Support Specialist
Job Ref:
16899
Category:
Clerical & Administrative Support
Location:
Emerson Hospital, 133 Old Road to Nine Acre Corner, Concord, MA
Department:
Physician Hospital Organization
Workshift:
Day shift
Job Type:
Full Time
Hours:
8:00am-4:30pm
Job Summary:
Under the directions of the Program Director of Population Health, this position will be responsible for reviewing patient charts prior to upcoming visits in order to alert the provider to conditions they should consider assessing. This position will interface with EPHO Providers and their staff in order to develop collaborative, productive relationships.
Minimum Qualifications:
Education: A Bachelor's Degree or equivalent experience in allied health role (CMA, RT, PT, LPN)
Experience:
1-3 years healthcare experience/medical terminology and coding (CPT/ICD9), medical record review experience, ICD-10, CPT and HCPCS coding experience/proficiency required in a medical office environment
Licensure and/or Certification:
N/A
Skills:
Excellent knowledge of HCCs, risk adjustment methodology and diagnostic criteria.
Strong written and verbal communication skills; strong analytical, organizational and time management skills
Strong knowledge of Microsoft Office
Must be able to travel to various EPHO offices.
Attend management and staff meetings as appropriate
Complete other duties as assigned
Previous Applicants
If you've previously applied online for an opportunity, please
log in
.
People You May Know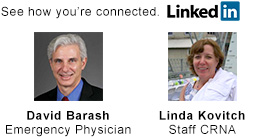 Twitter
Facebook